Ginger's Bread and Treats
Regular price
Sale price
$12.00
Unit price
per
Sale
Sold out
We have all heard it before, "goes together like chocolate and peanut butter", not much more to say other than these treats are drizzled with Ginger's "Ginache", a peanut butter and chocolate blend that may smear the cookie bag, but totally worth it for that extra peanut butter punch of flavor, made with Ginger's special Breastfeeding Booster Blend
8 cookies per order
Share
View full details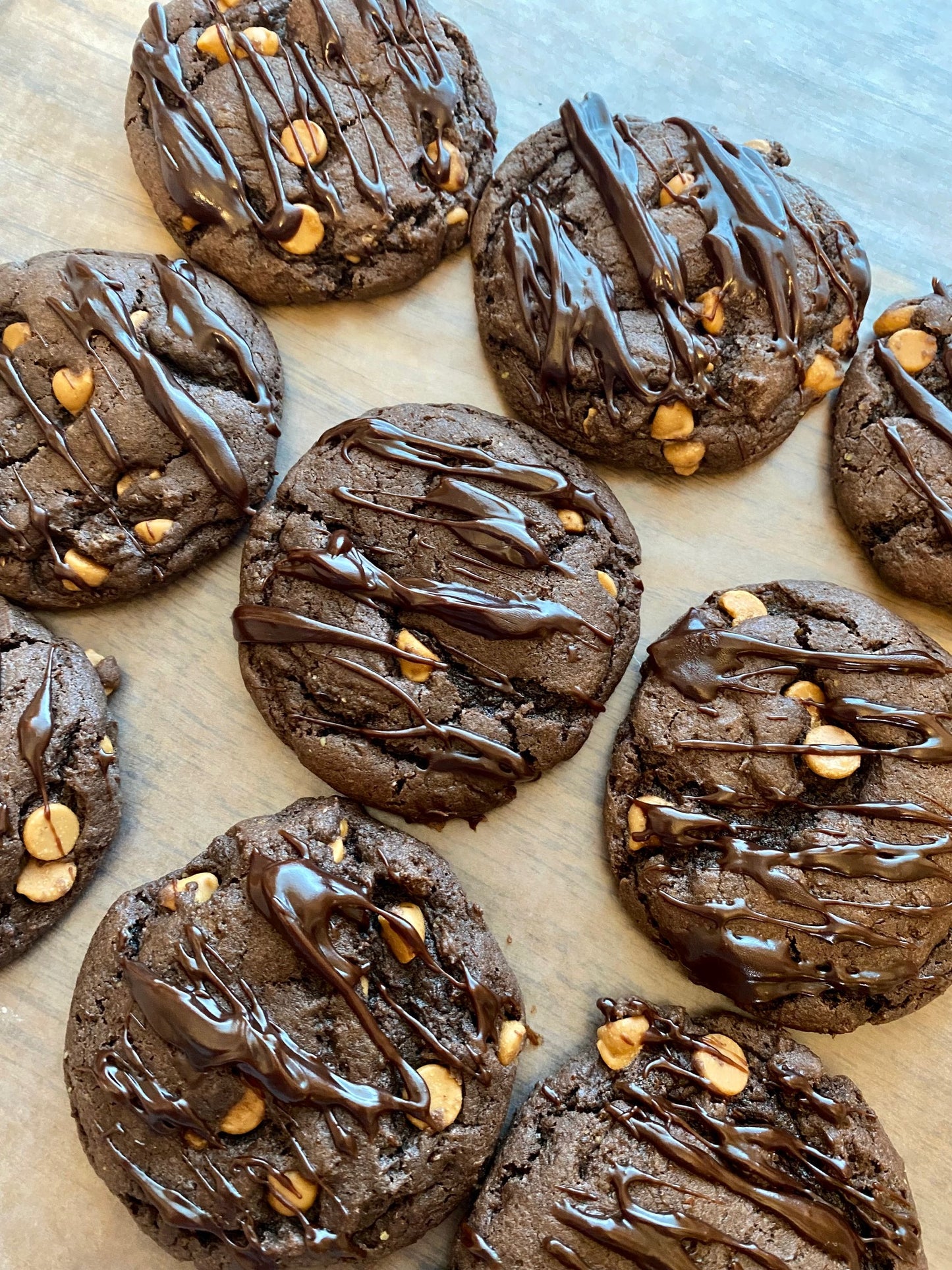 Yummy! Chocolate and peanut butter, yes please! Great texture and flavor.
Favorite cookie by Ginger!
I'm a chocolate/peanut butter fan and this is absolutely my favorite cookie (though the other flavors I have had are also amazing). I love the softness, and the taste is wonderful. Thanks Ginger!
So good!!!!
This is a wonderful peanut butter cookie with a chocolate finish if you love peanut butter cookies get this one! Already starting to see an increase in my supply
So good!
These are amazing! Do yourself a favor and order more!! My new fav!! 😘
Amazing
Seriously these are sooo good! Taste just like normal cookies, it was hard to not eat them all at once!