Ginger's Bread and Treats
Regular price
Sale price
$10.00
Unit price
per
Sale
Sold out
Made with real banana and dairy free chocolate chips, Ginger's version of this popular flavor may be your new favorite for breakfast, second breakfast, lunch or even dinner! Our Mini Loaves are dairy free and made with Ginger's special Breastfeeding Booster Blend.
2 Mini Loaves per order (each mini loaf almost 6 inch long)
*our Dairy Free Treats are made with only Dairy Free ingredients, but are produced in a kitchen that uses dairy products
Ingredients: Flour, Oat Milk, Sugar, Banana, Semi Sweet Chocolate Chips, Brown Sugar, Vegetable Oil, Eggs, Brewers Yeast, Flaxseed, Baking Powder, Banana Extract, Imitation Vanilla, Salt
Share
View full details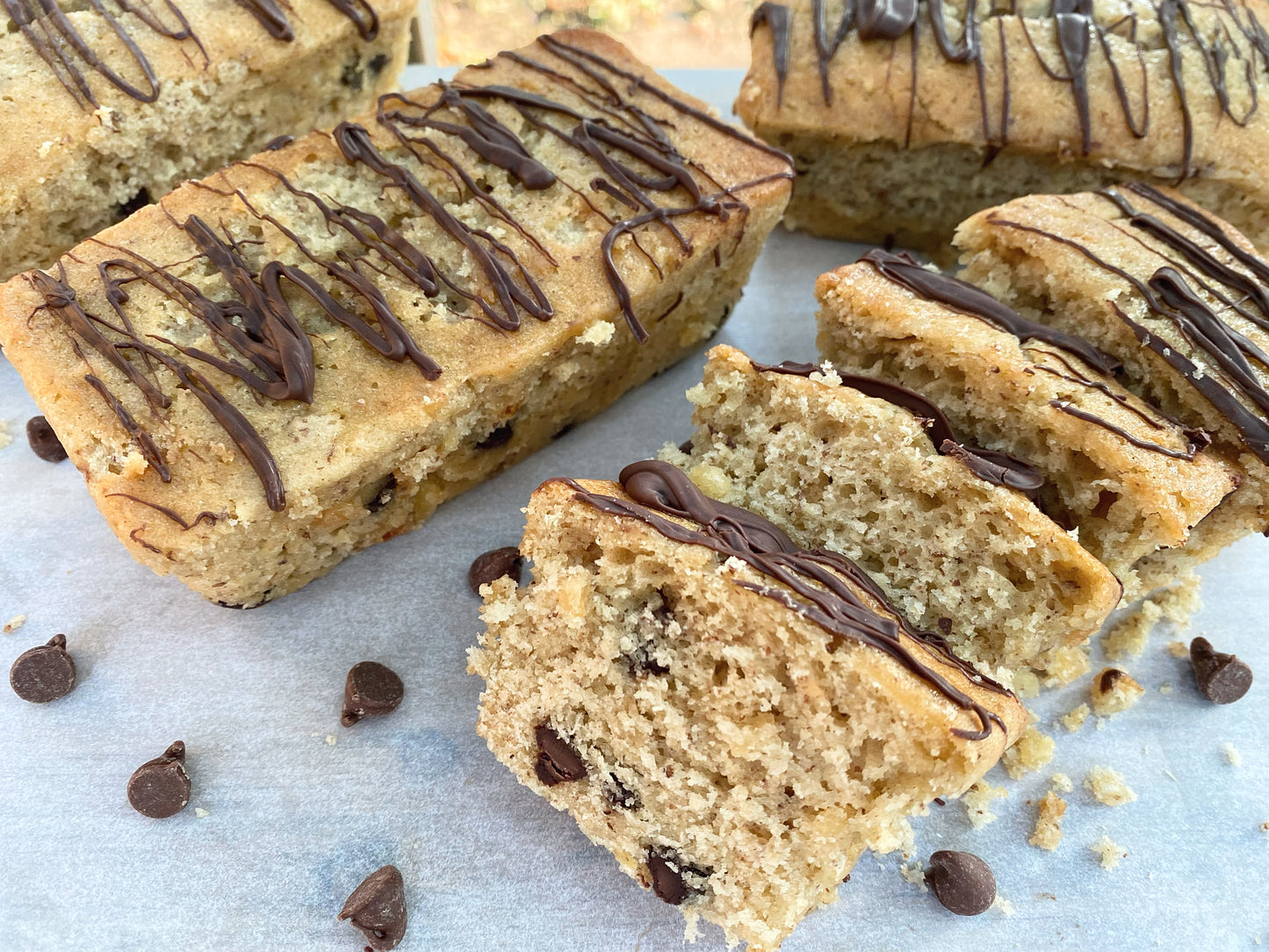 These pair so nice with a cup of coffee in the am or as a mid morning snack! They're thick and filling and just the right amount to tide you over until lunch and help you produce milk 😊
SO GOOD
These are so good! I know the loaves all day 4 servings, but I eat it all in one sitting as my breakfast. 😂 I love that it's good sized!
AMAZING!
I know these say 4 servings but I can't stop myself and I eat the whole loaf usually. These are soo good. As soon as I tried it I wanted to order more. And have seen a difference in my supply.
um YUM
THIS bread is SOOO YUMMY .it taste so fresh and moist 🤩 i love how these treats increase my supply !